God is watching out for this money-hoarding-bride-to-be! I fell in love with
Haute Bride
jewelry approximately 1 day after we got engaged. It's just stunning!
I went down to As You Wish Brides in the OC a few weeks ago and was astounded at the shine and the beauty of each and every piece. I had hit the jackpot... SAMPLES FOR SALE!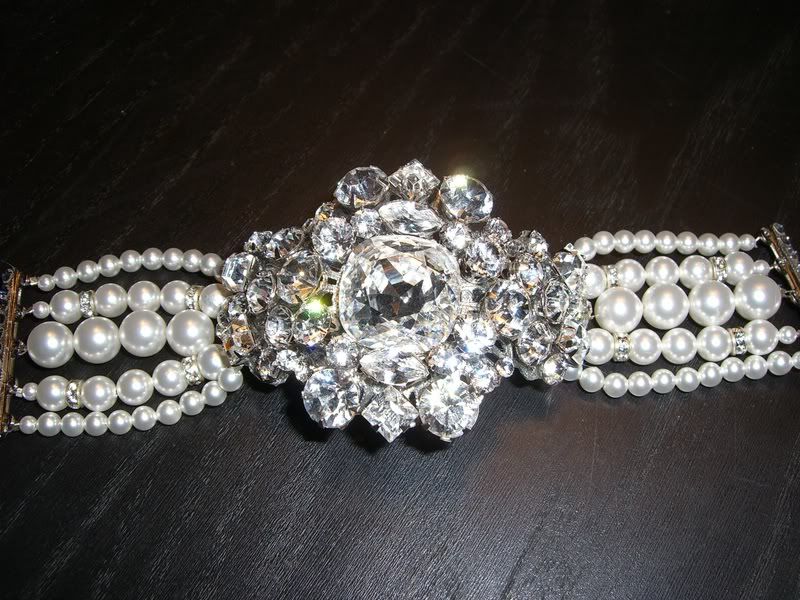 I love it so much I wore it around the house, doing chores, packing, etc. and the mess that is myself broke the large pearl strand on one side. I hadn't decided what to do about it yet.
Then today, when I should have been working, I stumbled upon a PSA on Wedding Bee. 30% OFF ACCESSORIES SAMPLE SALE! Holy Crap. I'd been eyeing a stunning pair of earrings for MONTHS! But, not being a huge jewelry person, I thought I could get something at a better deal... I mean, this beauties weren't cheap at $160.
The second I saw the post my hand jumped from the mouse to the phone while the other hand quickly pounded out the numbers. "DO YOU HAVE IT!?" and they said "YES!" WOOOOOO! I got my beauties at a discount :-)


I also mentioned my stunning bracelet that I ADORED and that I had already broken. "Send it in now and we'll fix it and send it to you with the earrings". Beautiful jewelry and stunning service. Gotta love it. Love it a lot.